This past weekend we spent some time in Raleigh. Every time we go to Raleigh we have the same routine. I will be honest, I'm a creature of habit and I love going to the same places, seeing the same people, and building relationships! This trip we broke our habit and checked out some new restaurants.
Okay, so we didn't completely break our Raleigh habits. We did stay at Aloft Raleigh. It's just too perfect of a location for us! We love being able to bring our pups and play with them on the NC State Campus.
Now let's talk about the new places we checked out.
GONZA TACOS Y TEQUILA
Because we always stay at Aloft Raleigh we talk about going to Gonza Tacos Y Tequila every time we visit. This trip we finally pulled the trigger. I loved the decor. It definitely doesn't look like your typical taco bar. As we took our seats at the bar a placemat with a skull on it was placed in front of us. Not so typical, right? I really didn't realize how many different tequilas actually existed. I would definitely recommend doing a tasting. I decided to try their Cilantro Margarita and Alonzo enjoyed their Strawberry Margarita. We also shared the fish tacos. They were made with Mahi Mahi and they were delicious! This will be a regular stop for us from now on.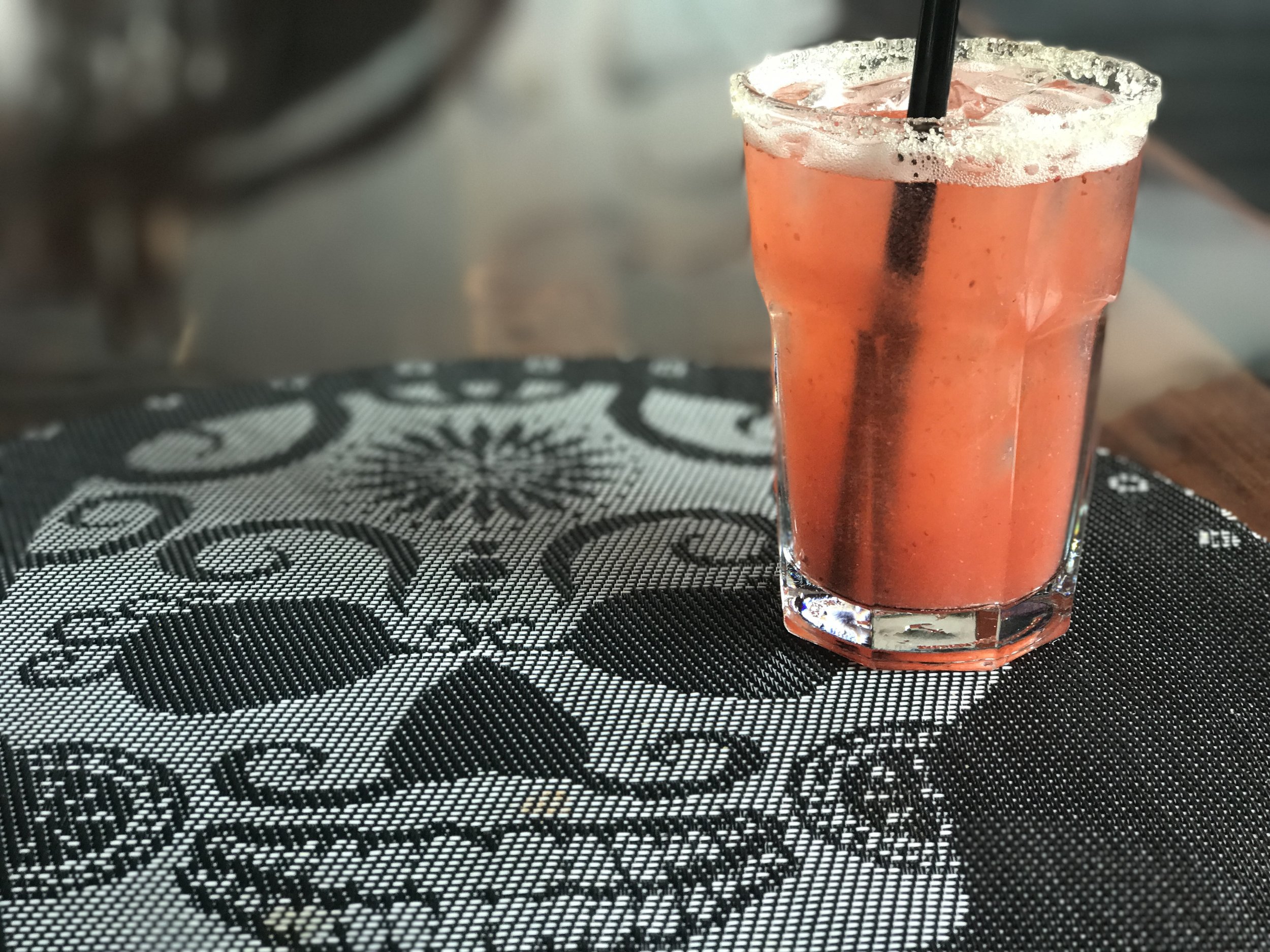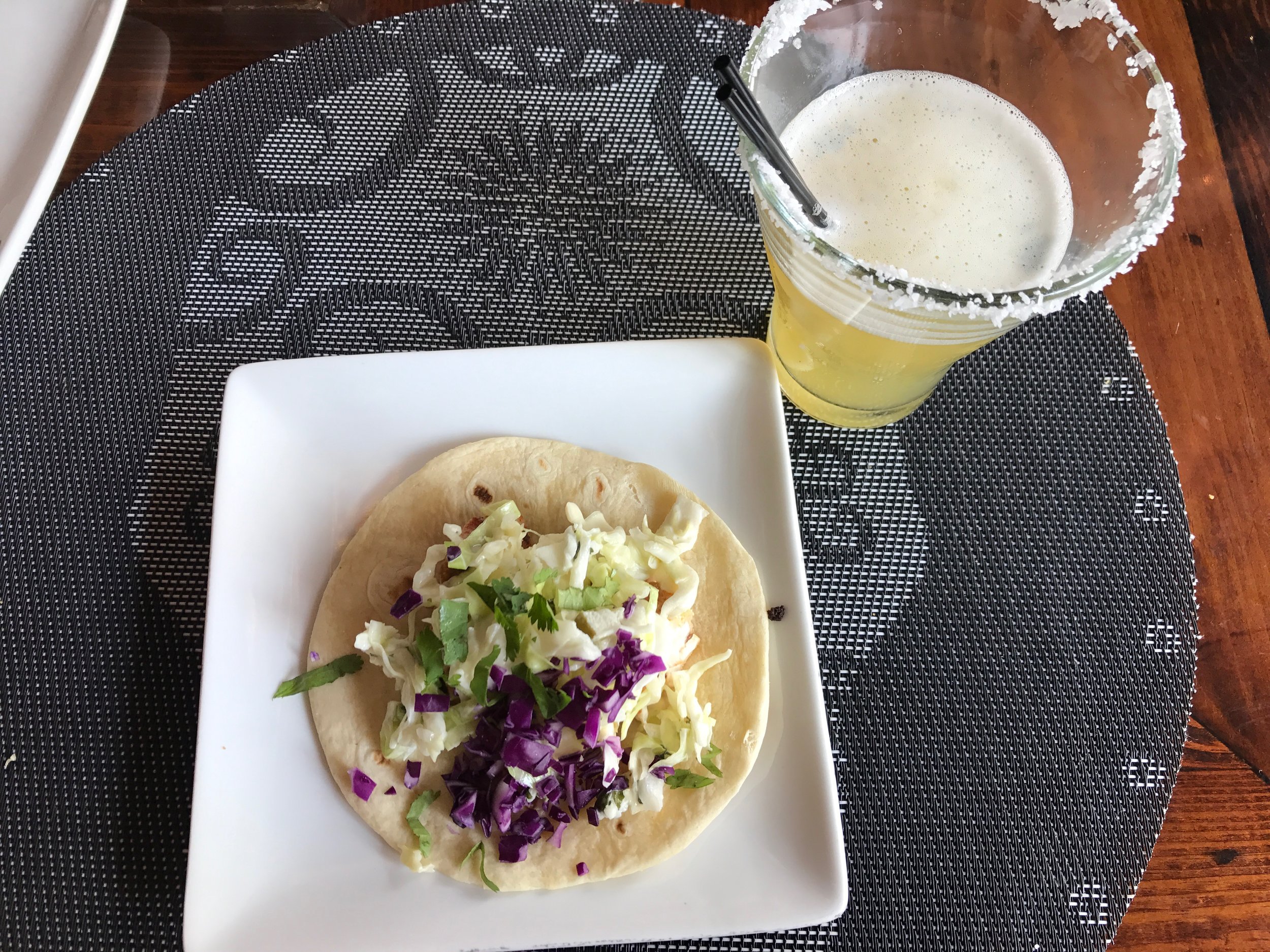 GREENLIGHT BAR
Alonzo has mentioned a few times this super exclusive bar he'd heard about. All he could remember is that it was behind a bookcase. We found out the secret bookcase was located in The Architect Social House and Bar. When you walk in you have to go up a flight of stairs. When we got to the top of the stairs we walked right into a wedding. A part me suddenly got the urge to crash the wedding. Everyone was having such a good time! We were on a mission though. There was a woman standing by the staircase and we told her we were looking for the bookcase. She asked how many people were in our party. She turned and pulled on the bookcase behind her and there it was! She came back and said we were allowed to enter. It was such a cool and relaxed vibe. It reminded me a lot of the Foundation Room at the House of Blues in Cleveland. After we each enjoyed our cocktail (Pictured below: Manhattan on the left and Moscow Mule on the right) we headed to the bookcase. The same woman gave us a card to call ahead next time. We'll be back for sure!
WHISKEY KITCHEN
Like most of the restaurants and bars in downtown Raleigh, Whiskey Kitchen looks like it was an old factory or warehouse. It has stunning modern updates to make it one of my new favorite places in Raleigh. It's a huge restaurant with indoor and outdoor seating. Thank goodness we were able to snag some seats at the bar because the wait was almost 2 hours. We decided to order the Shrimp Roll. Alonzo and I were positive it was sushi. Well, it's shrimp on a roll. It was quite yummy, though! We would definitely go back but just not on a Friday night at 7:30pm.
It was really nice to explore some new places!
Until Next Time!
xoxo,
Marcy MARZ